Find Honda Lease Deals & More at Happy Honda Days
Published: 12-22-2022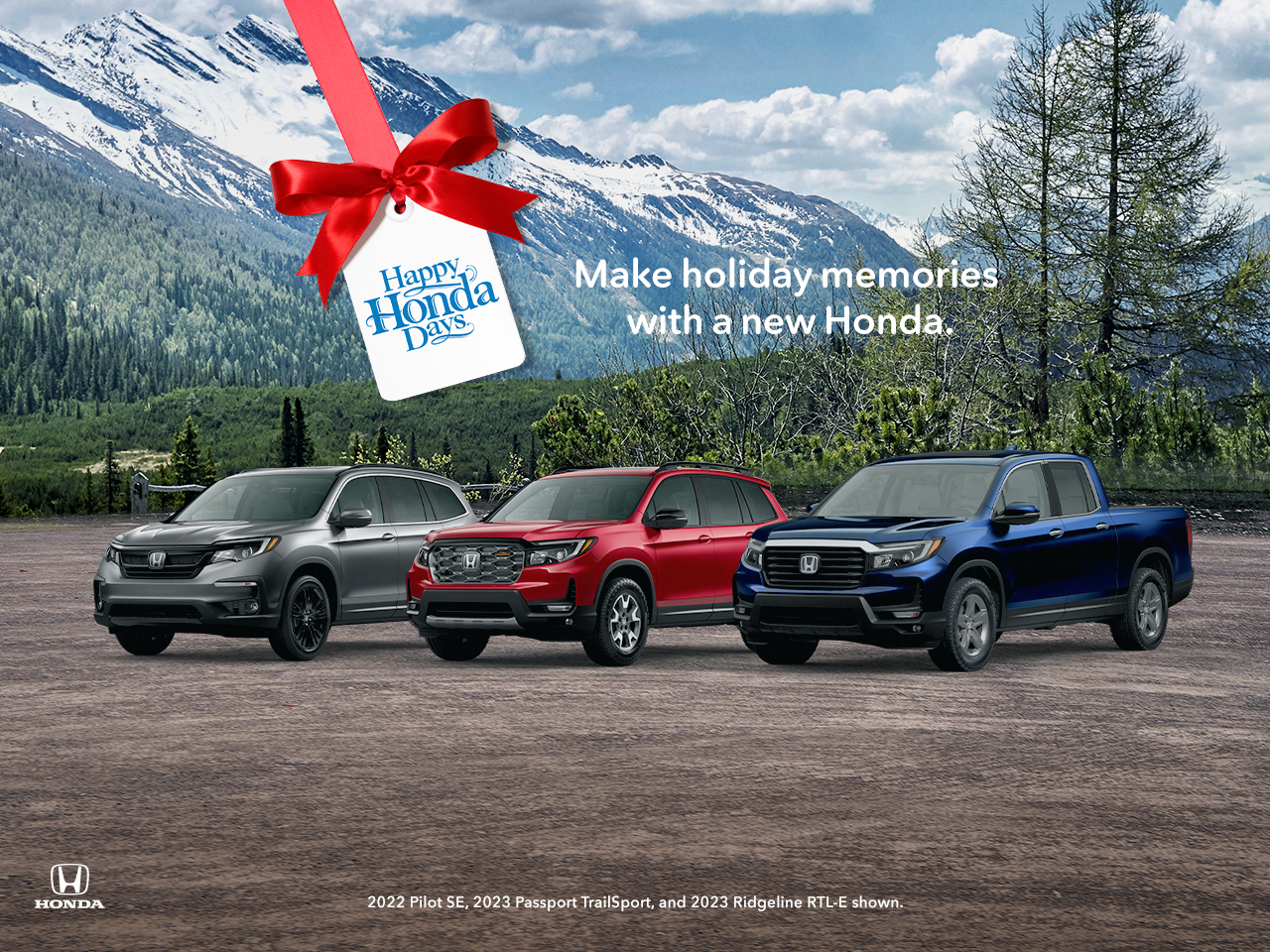 There's no better season to save on your favorite Honda models than during Happy Honda Days at your local Illinois Honda Dealer. We even have seasonal offerings available for lease options.
Drivers can get behind the wheel of award-winning Honda vehicles such as the stylish Civic, the sporty CR-V, or the spacious Honda Pilot. Honda's current lineup of vehicles includes modern entertainment technology, updated safety features, comfortable interiors, and fuel-efficient engines. Whether you want to temporarily lease or intend on owning your Honda, we have available deals for all.
During Happy Honda Days, interested buyers can find valuable savings on all sedans, midsize vehicles, and SUVs. Surprise yourself or a loved one with their dream vehicle for the future.
Our team at your local Bloomington Honda dealer is always happy to help!
Stop in today at your local Bloomington dealer and experience the Honda difference while finding amazing deals during Happy Honda Days.