Honda Takes Home Top Honors as Kelley Blue Book Best Overall/Value Brand
Published: 06-13-2023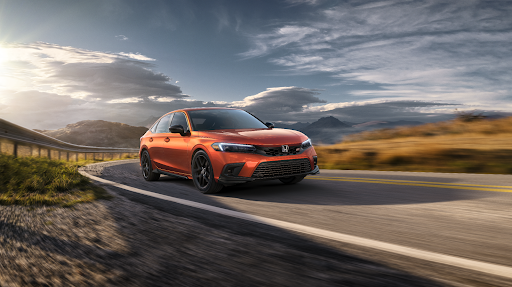 The prestigious Kelley Blue Book Brand Image Awards recognize automakers that excel in creating brand identity and resonating with customers. This year, Honda took the top spo t in both the Best Overall Brand and Best Value Brand categories*.
Honda's Legacy of Reliability and Innovation
Since Honda was established, the manufacturer has been known for its reliability and innovation. Honda's commitment to engineering excellence has created vehicles that consistently score well in terms of safety, performance, and fuel efficiency. The brand's dedication to advancing the technology in its models, like hybrid and electric powertrains, showcases Honda's determination to remain at the top of the industry.
Kelley Blue Book Best Overall/Value Brand
The 2023 Best Overall Brand award is a nod to Honda's ability to connect with consumers of all types. The award looks at a brand holistically and considers factors like reputation, perception, and desirability. Honda's diverse lineup caters to a wide range of customer needs and consistently delivers quality vehicles across different segments.
In a market where affordability and value for money are top considerations for consumers, Honda's recognition as the Best Value Brand is no surprise. Honda is known for offering reliable vehicles at competitive prices, making it a go-to choice for budget-conscious consumers of all ages. Honda's ability to combine affordability with the latest features and strong performance is a testament to its commitment to providing customers with exceptional product.
Visit Your Local Central Illinois Honda Dealers Today
Honda's performance in the Kelley Blue Book Brand Image Awards reaffirms its standing as a trusted automaker. The 2023 Best Overall/Value Brand awards reflect Honda's continuous pursuit of excellence, reliability, and affordability.
To learn more about Honda's offerings, visit your nearest Central Illinois Honda Dealers location today and get behind the wheel of a new Honda.
*2023 Kelley Blue Book Brand Image Awards are based on the Brand Watch™ study from Kelley Blue Book. Award calculated among non-luxury shoppers. For more information, visit www.kbb.com. Kelley Blue Book is a registered trademark of Kelley Blue Book Co., Inc.