What to Expect from the 2024 Honda CR-V
Published: 07-05-2023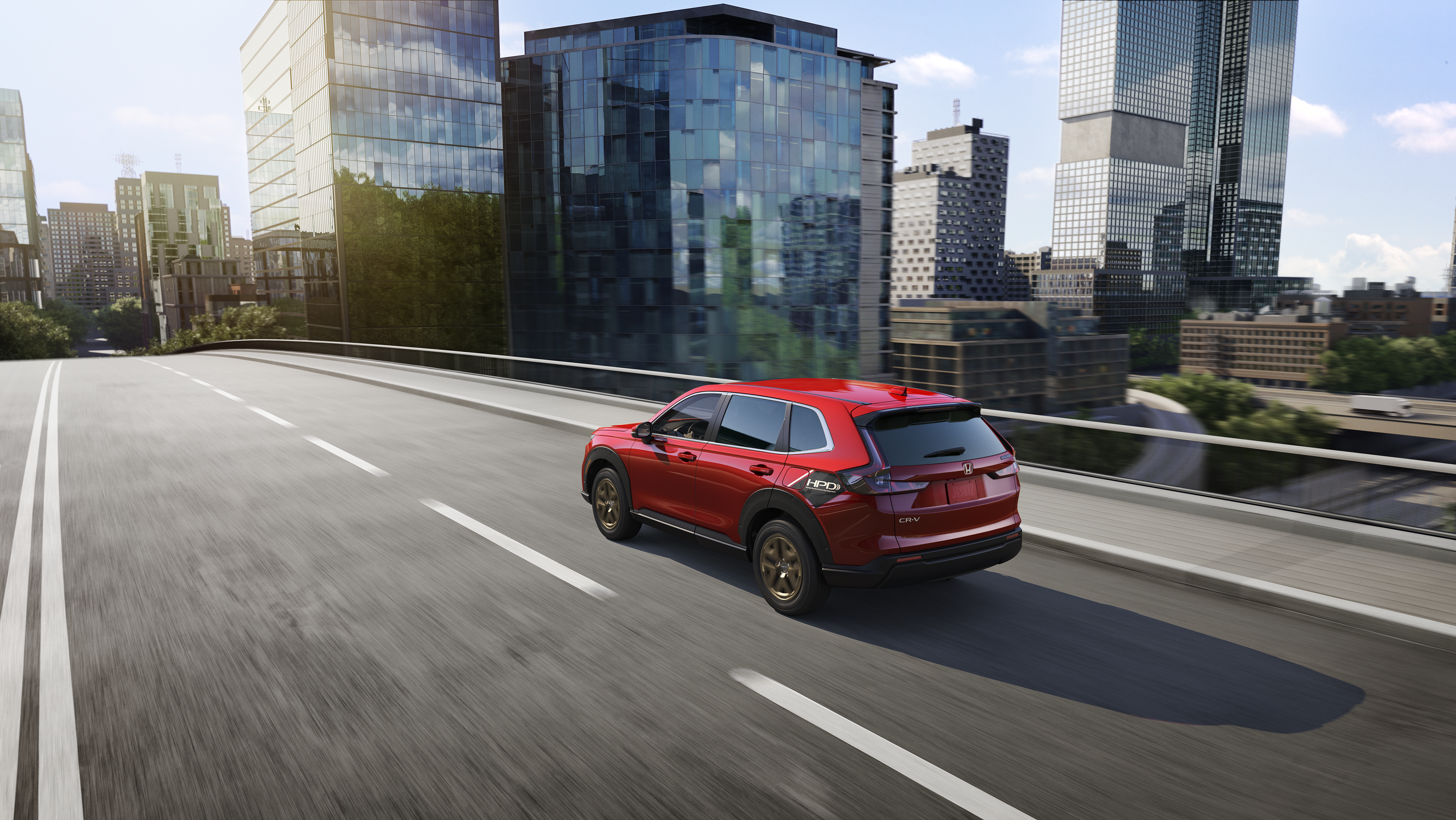 The Honda CR-V has long been a popular choice among compact SUV drivers, and as we look ahead to 2024, there are several exciting expectations for the next generation.
Known for its reliability, practicality, and comfort, the CR-V has consistently delivered on the needs and wants of drivers. With Honda completely redesigning the SUV for 2023, the 2024 model won't feature any major changes, but there will be enough to make the car an upgrade from previous year models.
Let's look at what we can expect from the 2024 Honda CR-V.
Advanced Technology Features
Honda has always been at the forefront of technological innovation in their cars, and the 2024 CR-V is no different. With a large touchscreen display, Apple and Android compatibility, enhanced driver-assistance features, drivers can stay safe and connected while on the road.
A Comfortable Drive
As with previous models, all-wheel drive is available in three of the CR-V trims in 2024, ensuring that your Honda can go with you, no matter where you are heading.
With the 2023 redesign, the CR-V responds quickly when steering and braking, so the driver is completely in control. The CR-V is comfortable, quiet and reliable in any driving situation.
Performance-wise, the 2024 Honda CR-V will offer a range of engine options to cater to different driving preferences.
Design Updates
The 2024 CR-V will feature some subtle design updates, including a wider and more upright windshield, allowing drivers to have more outward vision while driving. As with previous models, plenty of design options will be available to drivers -- running boards, fender flares, spoilers, and more.
Visit Central Illinois Honda Dealers Today
The 2024 Honda CR-V is set to uphold the CR-V standard of an impressive compact SUV with enhancements in technology, design, performance, and safety. The CR-V has long been a reliable and practical choice for drivers, and the 2024 model is anticipated to raise the bar even further, providing a comfortable and enjoyable driving experience for all.
To learn more, visit your local Central Illinois Honda Dealers!